Get link

Facebook

Twitter

Pinterest

Email

Other Apps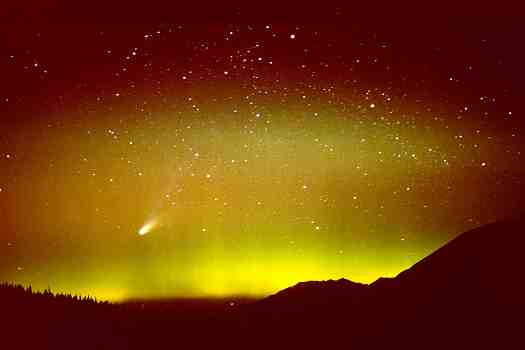 Wow! There's a lot of info in yesterday's conference call. But it can be a little bit hard to parse out what it all means. I'll do my best to give my take on some of the highlights as I see them:
Automotive Nomad (ND2100):
One key distribution agreement and two key co-marketing agreements will be forthcoming. These will positively impact Nomad revenue starting in 2Q04. Microvision will partner with the unnamed distributor to deliver a complete turnkey software/hardware solution. This way we can use a bigger company's bigger sales force, where their feet are already in the door at thousands of auto dealers. They're already selling these guys software and services. Nomad allows the new distribution partner the ability to position themselves as the most high-tech and highly advanced, and lets them deliver their Dealer Management Systems (DMS) software package through the Nomad for technicians, body shop estimators, people in the parts department, and who knows who else. Rick also mentioned a trial at Frito-Lay for their fleet maintenance.
Microvision's tiny sales force can't get around to thousands of auto dealers nationwide to give demonstrations and help illustrate the value of the product, in any kind of timely fashion. But the company that will be distributing the Nomad Expert Technician System must have a lot of sales people and must view the tool as key to their own competitive advantage.
With regards to the two key co-marketing agreements, your guess is as good as mine as far as who these partners could be, and the what the effects of these co-marketing efforts might amount to. But the more companies that have a vested interest in the sales success of Nomad, the better off MVIS is going to be.
Military Nomad (ND2500):
I think there are some real strong clues in the call about the future success of Nomad in the military. The first thing that leaps to mind is that they're getting a part number to become part of the DoD's regular parts catalog. This means that the military can order as many Nomads as they want with a much easier requisition process.
RR: "Teamed with major defense contractor primed on multiple programs aimed at personal systems for soldiers. Upside for 2Q05. Very positive strategic news in the offing with ND2500. Additional brigade exploring potential to acquire additional units. Product qualification process gives catalog number to position product for key programs coming online in 2006."
Getting Nomads onto regular soldiers and not just commanders in specific types of combat vehicles is the most significant market opportunity for the military Nomad. Teaming with a major defense contractor to bring Nomads to the boots on the ground is hugely significant.
Nomad for Manufacturing and Plant Maintenance:
These 'emerging verticals' represent another huge opportunity for Microvision.
RR: "Manufacturing, plant maintenance. Reduce capex through Nomad use. 4 different large global entities for trial and evaluation. Global manufacturer comparing using Nomad. Significant opportunity. Opportunities came to us. Focus on proactive marketing into new verticals."
Flic:
They've got a new guy doing the marketing for Flic. Looking for partner Smead to sell the Flic through Office Depot type stores, bundled with shrinkwrapped software. Intelli Innovations and Delicious Monster market Flic direct to consumers.
OEM Solutions:
Ethicon (JNJ) deal largest contract in company's history and first that is structured all the way through production of a product.
RR: "Product is tremendously exciting, highly disruptive, partnered with the best company for pursuing this significant opportunity."
MicroHUD:
RR: "Laser HUD positioned as preferred HUD solution for OEMs. Tier 1 partner is one of the largest suppliers in the world. Highly structured sequence of events. Met performance requirements for inclusion into car, effort to convert with go-to-market partner Tier 1 supplier that provides the product to OEMs."
Consumer Electronics:
Referred to the LED Multi-zone microdisplay PR from last August. SW: "With respect to electronic gaming, we now believe that this market could be very receptive to next generation of HMD based solutions. Whereby the wide field of view, the immersive effect would be put to good effect. Continue to evaluate opportunities for a wearable multimedia gateway to support emerging cellular handset services, television, etc which currently are bottlenecked by the very small display."
RR: "Got patent filings to complete. Fundamental landmark patent opportunity here."
In the Q&A section, Rick reiterated that the company is targeting the first cashflow breakeven for 1H06. So the growth curve is accelerating rapidly. The partners are going to take the torch of auto Nomad and go forth into the world on our behalf. This leaves Microvision to pursue larger unit-per-sale opportunities in the emerging verticals of manufacturing and plant maintenance. There's numerous trials going on in global enterprises that will reveal the value of Nomad for varied and distinct applications. These folks won't sit on their hands if the ROI equation is in favor of purchasing Nomads, even lots of Nomads.
And beyond Nomad, the consumer electronics strategy is coming into view, informed by the need to provide displays for emerging cellular data applications, specifically mobile TV.
Get link

Facebook

Twitter

Pinterest

Email

Other Apps