Get link

Facebook

Twitter

Pinterest

Email

Other Apps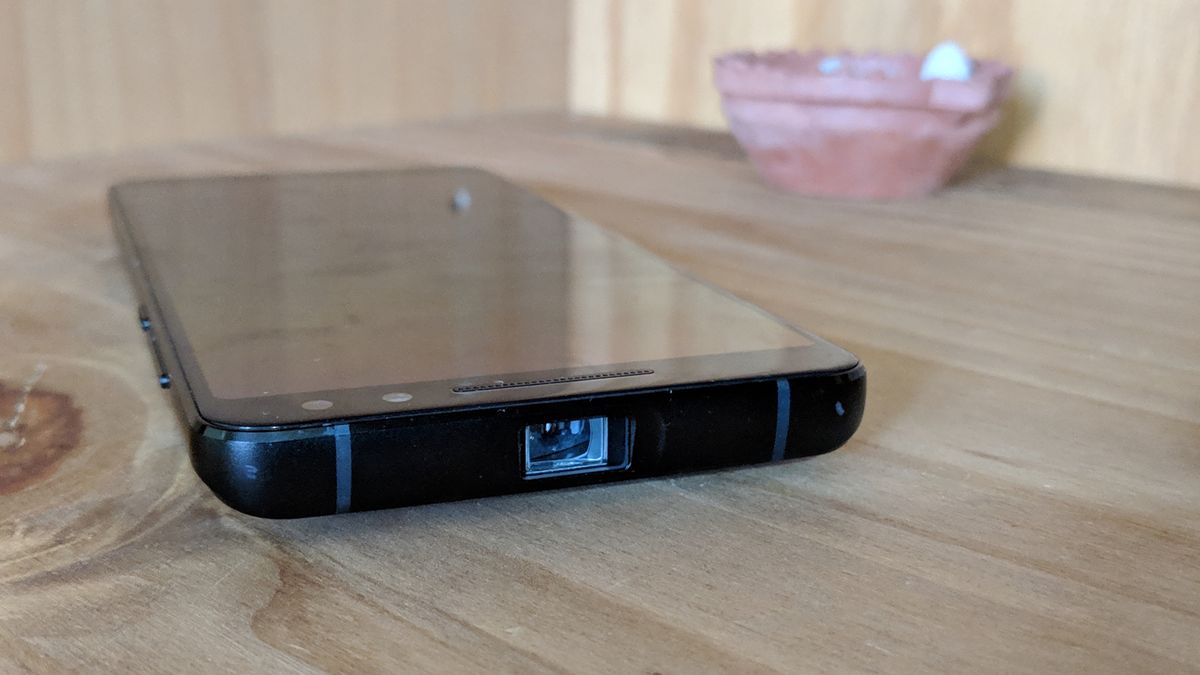 The unique selling point of this phone is its projector, of course, and it's probably the same model as the one in the Voga V – which is from Microvision and is known as the MEMS-based PicoP PSE-0403-103.
This is a 720p projector with a brightness of 50 Lumens, autofocus, auto keystone correction, and up to five hours playback. Just be careful with drops and knocks as MEMS are mechanical parts and could be damaged during falls on hard surfaces.
During our brief encounter with the Max 1, it was evident that this projector will deliver its full potential in a dark room, or failing that, very close to a white surface in a brightly lit room. In the first scenario, the colors were bright and the picture sharp, and the projector had no problems keeping up with fast moving movie footage.
We also tried the Max 1 in a brightly lit room (with fluorescent lights) and with the projector placed 35cm from an improvised A4 sheet used as a screen. Overall, the projector's performance was quite impressive, especially if you can somehow manage to use a white wall in a dark room. In the latter scenario, you will enjoy an almost cinematic experience if paired with a Bluetooth surround sound system.
Blackview has also thrown in a stand that can hold the projector on a flat surface to provide an even better viewing experience.
h/t houzer11
Get link

Facebook

Twitter

Pinterest

Email

Other Apps