Get link

Facebook

Twitter

Pinterest

Email

Other Apps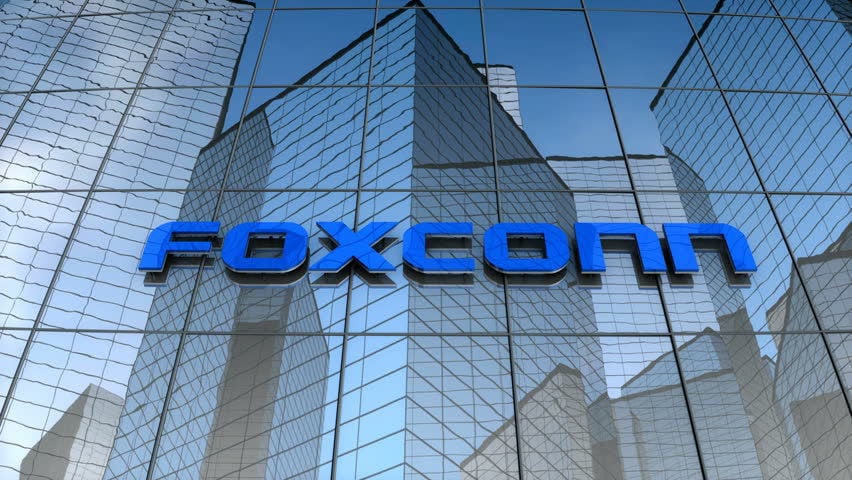 In my view, the publication by the Foxconn-owned Socle Technology Corp of a
Sharp Laser Diodes Product Introduction
presentation that features MVIS in multiple places all but confirms Foxconn as the
Display Only licensee
. While it may be possible, I can't imagine a scenario where such a document would be assembled and published promoting laser scanning applications, and including specific images and graphics of Microvision modules, components and products, if Foxconn did not have the rights to commercialize products including MVIS technology (but
someone else did
).
So, alright. What do we know
about Foxconn
?
Foxconn manufactures electronic products for major American, Canadian, Chinese, Finnish and Japanese companies. Notable products manufactured by Foxconn include the
BlackBerry
,
[8]
iPad
,
[9]
iPhone
,
iPod
,
[10]
Kindle
,
[11]
Nintendo 3DS
,
Nokia
devices,
Xiaomi
devices,
PlayStation 3
,
PlayStation 4
,
Wii U
,
Xbox 360
Xbox One
.
[12]
, and the TR4 CPU socket on some motherboards. As of 2012, Foxconn factories manufactured an estimated 40% of all consumer electronics sold worldwide.
[13]
To me, Foxconn is the ideal go-to-market partner for MVIS for a variety of reasons, including:
Vertical Integration

Foxconn would have the ability to own the manufacture of laser diodes and the packaging of the lasers and additional MVIS components into a projection module via SHARP, sales of those components via Socle Tech, and the manufacture of the entire end-customer product via Foxconn manufacturing.
Developing high-volume laser diode manufacturing capability such as SHARP has done is a capital-intensive endeavor. This suggests a high level of motivation to find products in which to place these lasers in order to generate return on investment.
SHARP is also itself a consumer electronics brand, that sells mobile phones and recently purchased Toshiba's PC business.
Foxconn also owns Belkin, the smart-home networking company (which itself owns the brands Linksys and Wemo)
While the Sharp Laser Diodes Product Introduction document is essentially a sales presentation that would target large OEM brands, it would seem that Foxconn does not even have to look outside of its own four walls to find a willing partner to include an MVIS-powered laser projector in their next consumer product.

Size

Foxconn is the #1 consumer electronics manufacturer in the world.
As PM and Steve Holt have commented, "[Our partner has] the ability to produce at high levels and to bring costs down. This is a significant company with significant revenue and manufacturing expertise, and the ability to bring the cost of these display only modules to the right space. And they have also the technical capabilities that are needed to be successful. And also they have experience with dealing with tier one folks as well.

OEM Relationships

Foxconn manufactures the iPhone, Amazon Echo, Google Pixel phone and so on.
So, we will see. If we indeed have Foxconn as our go-to-market partner, it suggests to me that we will be looking at a consumer electronics product landscape that features MVIS technology in multiple products from major OEM brands before too much longer.
Get link

Facebook

Twitter

Pinterest

Email

Other Apps