Get link

Facebook

Twitter

Pinterest

Email

Other Apps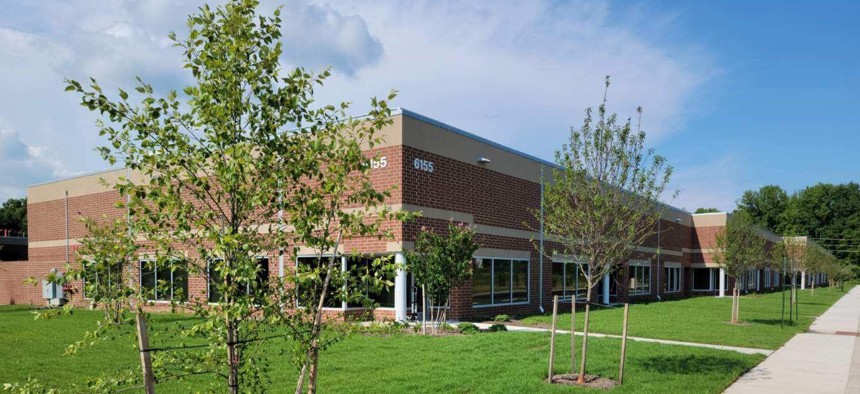 New Aberdeen Proving Ground Facility Aims to Speed Up Fielding Tech
By
Brandi Vincent
,
Staff Correspondent
Communications equipment provider Klas Government is set to open and maintain a 42,000 square foot integration-driving facility at Aberdeen Proving Ground in Maryland, intended to speed up soldiers' fielding and use of modern military technologies.
The Defense Department, Klas and other industry officials will host a ribbon-cutting ceremony on Aug. 25 to unveil this new hub. Through it, they hope to help break down tech-development silos spanning Army and other military programs.
"The big picture is to create an environment where the most complex and cutting-edge technology can be tested, integrated and shipped with a high level of confidence around the world to support the DOD's mission of fielding the best technology to our troops," Klas Government Chief Revenue Officer Chris Ericksen told Nextgov Monday. "Klas hopes to work closely with the government to speed up fielding, do so with a high level of confidence in the quality of the fielded units and work to show how different and complementary programs can work together to ensure the systems are interoperable and crucially take advantage of the benefits of each other to provide more capabilities with less weight to the troops."
The big building will feature both warehouse and office space.
It will house an array of integration work for different programs—including for the Defense Department's high-profile new Integrated Visual Augmentation System, or IVAS, which is slated to provide the Army with next-generation augmented reality capabilities. Klas will provide the actual kitting of various IVAS components, and steer testing. "Some of the cool components deal with the actual kit itself, providing next-generation virtual reality technology to each soldier and doing so at scale to accommodate the ambitious goals tied to the fielding schedule," Ericksen confirmed. He added that the team also plans to bring in other programs for integration, and particularly, ones that may require integrating kits on other platforms including vehicles.
"With IVAS adding so much more capability to the Army and to the soldier, it's important to highlight the value that is brought to the programs as they continue to find ways to take advantage of this tech," Ericksen said. "This location allows for that to happen in an 'on-base, easy to access' environment, where true collaboration between industry and government can take place."
Get link

Facebook

Twitter

Pinterest

Email

Other Apps